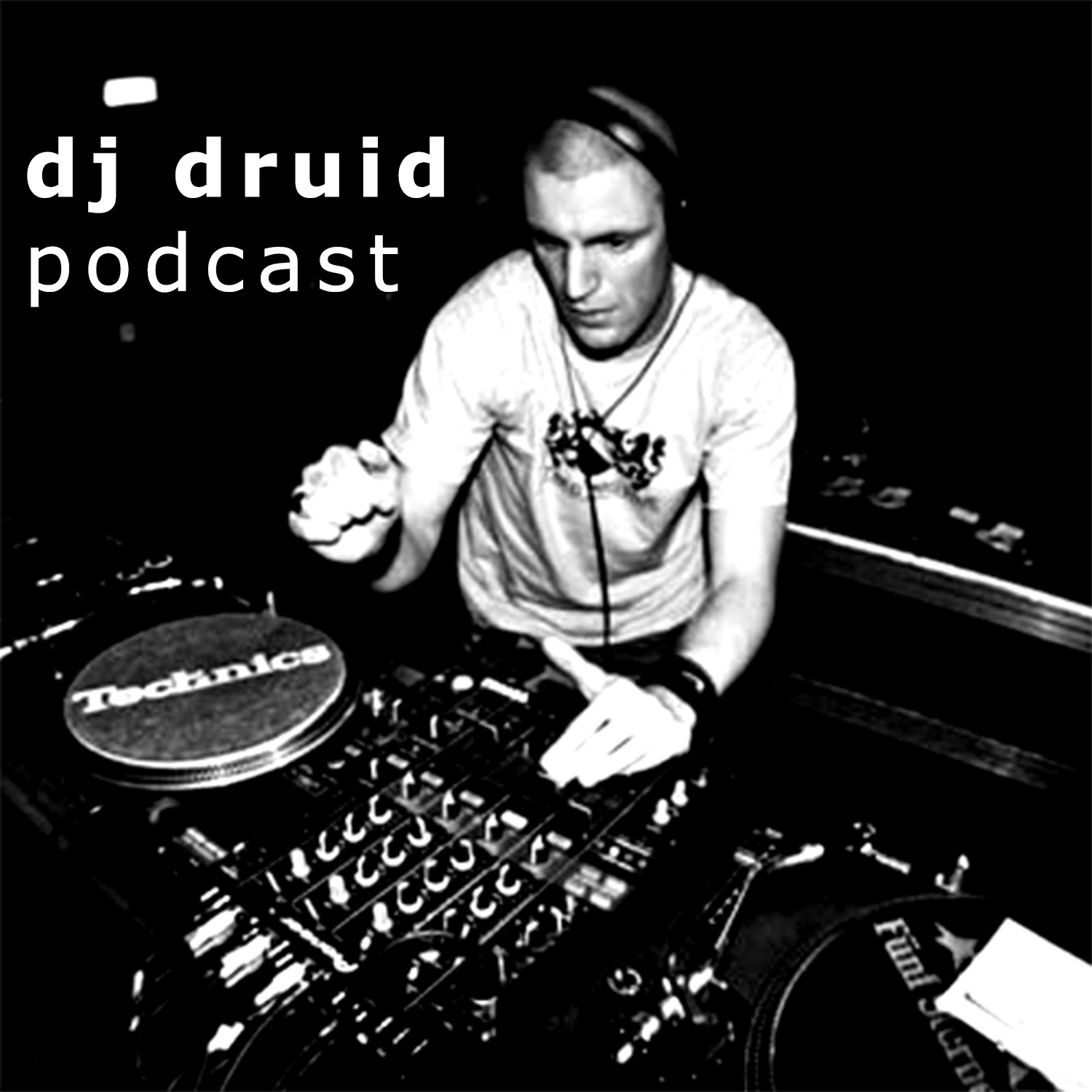 Welcome to DJ Druid's Trance podcast! You may know DJ Druid as one of the founders of the infamous Utreg Massive DJ collective, which ruled the Dutch drum & bass scene from 2002-2012. He was also a regular on the Jungletrain.net internet radio station. Now he's back with a selection of his recent trance mixes – a genre he's always been in love with too!
A journey through vocal, melodic, emotional, uplifting and energetic progressive and trance. Enjoy!
This is for you buddy – miss you.
Stay safe
dru
Tracklist:
01. P.O.S. – For Those We Lost
02. Matt Fax – High and Dry
03. Estiva – Meant To Be
04. Maor Levi – Am I Dreaming (Tony Gribsun Extended Mix)
05. P.O.S. – Not Going Back
06. Aname – Anywhere (Road Trippin')
07. Orkidea – Warehouse Requiem
08. Nestora and Rospy – Floating In The Sky
09. Rufus Du Sol – Always (Monkey Safari Remix)
10. Hel:slowed and Amber Revival – If You Only Knew
11. Estiva – AYLU
12. Miss Monique ft. Avira and Luna (Darc) – Subterranean
13. Sia – Gimme Love (Armin Van Buuren Remix)
14. Ahmed Helmy – R4VE
15. Ilan Bluestone and Oliver Smith – Blue Eagle
16. Swedish House Mafia and The Weeknd – Moth To A Flame (Adriatique Remix)
17. Tinlicker ft. Nathan Nicholson – Always Will
18. Estiva – Via Infinita
19. Kyau and Albert with Steve Brian – Dreaming Awake
20. Dim3nsion – City Of Lights
21. Bicep – Glue (Orkidea Pure Progressive Mix)
22. Cosmic Gate and Diana Miro – Nothing To Hide
23. Estiva and Julia Church – On The Line
24. Tim Besamusca – Neptunia
25. My Friend ft. Darla Jade – Flash
26. Genix – Rogue
27. Scorz and Silvio Soul – Laroc
28. Tinlicker ft. Hero Baldwin – Rebirth
29. Kamilo Sanclemente – Fable
30. Double Touch – Von Paradiso
31. Giuseppe Ottaviani and Katrine Stenbekk – Bittersweet
32. Scorz – Time To Waste
33. Estiva – Do You Remember
34. Francis Mercier, Like Mike ft. Darla Jade – Speed Of Light
35. Unterberg and Sisko – Under My Thick Skin
36. Dim Kelly – Voile De Chine
37. ACRAZE – Do It To It
38. Ferry Corsten – Rock Your Body Rock (Cubicore Extended Mix)
39. Sander Van Doorn – Let It Drop
40. Beat Service – Outsider
41. Genix – For Those We Lost
DJ Druid on Facebook: https://www.facebook.com/thedjdruid
DJ Druid on SoundCloud: https://www.soundcloud.com/djdruid
Search Results placeholder