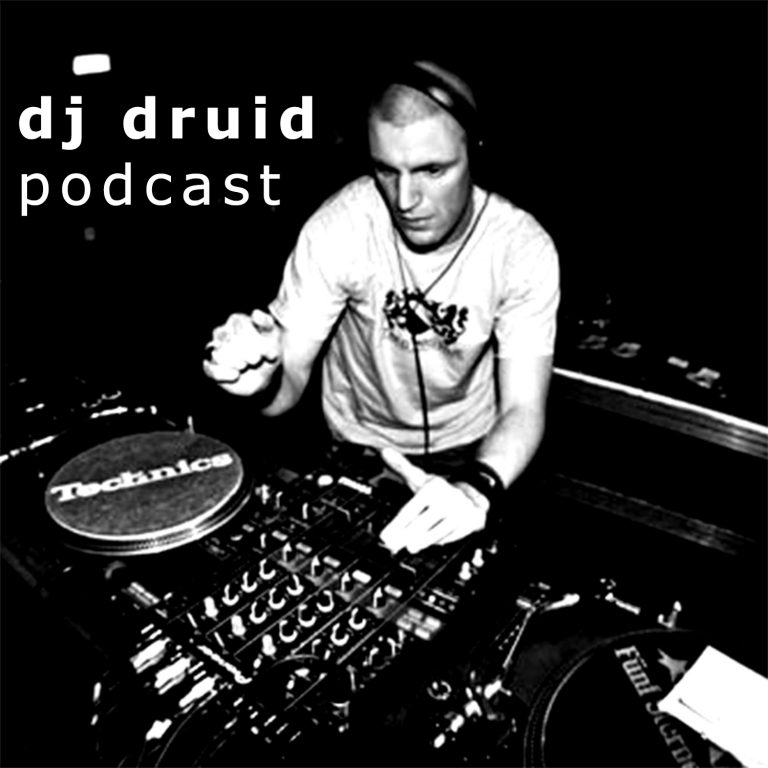 Welcome to DJ Druid's Trance podcast! You may know DJ Druid as one of the founders of the infamous Utreg Massive DJ collective, which ruled the Dutch drum & bass scene from 2002-2012. He was also a regular on the Jungletrain.net internet radio station. Now he's back with a selection of his recent trance mixes – a genre he's always been in love with too!
Happy 2021! Here's a long mix to help you get through those cold & dark winter nights.
Stay safe & healthy everyone!
peace & love – dru
Tracklist:
01. Parker & Hanson – Gravity
02. Estuera – Umbra
03. Monoverse – Everything You Are
04. Sunny Lax – Losing It
05. Fonzerelli – In My Dream
06. Elysian – Moonchild
07. Sian – City Bleeds (Raito Remix)
08. Elysian – Water
09. Manic Brothers & Alpha Particle Assembly – Exist (Pierre Blanche Remix)
10. Sunny Lax – Reptile
11. Umek – Intricately
12. Arkham Knights – The Vision
13. Jam & Spoon – Follow Me (Thomas Schumacher Remix)
14. Beatsole & Eugenio Tokarev – Midnight
15. Haliene – Walk Through Walls (Markus Schulz Remix)
16. Tomas Otero – Copilot
17. Push – Strange World (Joyhauser Remix)
18. Darkness Falls – Manticore
19. Arkham Knights – Distorted
20. Kryder – LSD (Dirty)
21. Sam Wolfe & Kreecher – Lebanon
22. Radion6 – Venus
23. NOMADsignal & Isotapes – Thorium-238
24. Ben Gold – Where Life Takes Us
DJ Druid on Facebook: https://www.facebook.com/thedjdruid
DJ Druid on SoundCloud: https://www.soundcloud.com/djdruid
Search Results placeholder