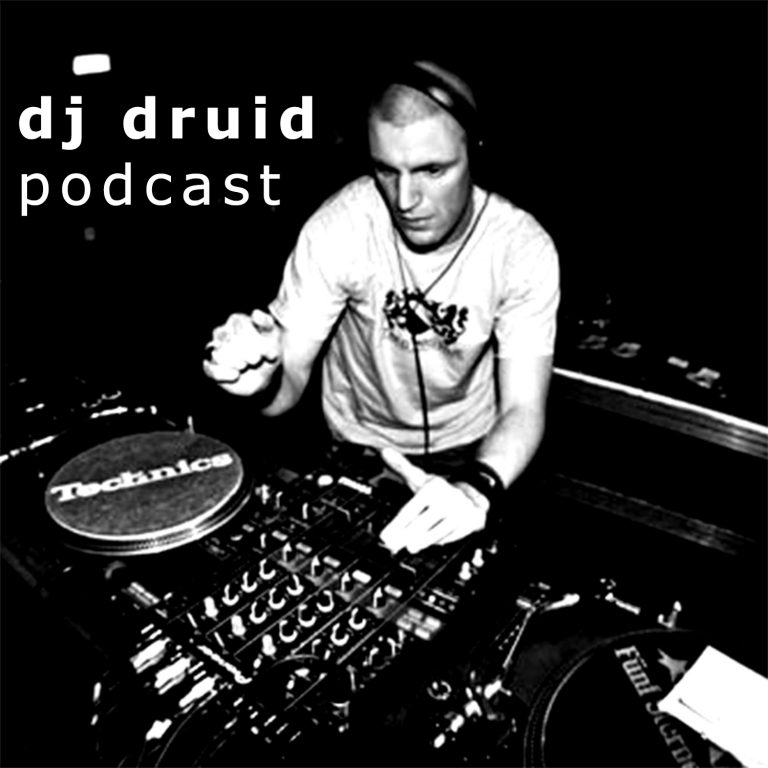 Welcome to DJ Druid's Trance podcast! You may know DJ Druid as one of the founders of the infamous Utreg Massive DJ collective, which ruled the Dutch drum & bass scene from 2002-2012. He was also a regular on the Jungletrain.net internet radio station. Now he's back with a selection of his recent trance mixes – a genre he's always been in love with too!
Let's all drift away in space, on a series of awesome melodies.
"There's a lot of space out there to get lost in."
Stay safe & healthy everyone!
peace & love – dru
Tracklist:
01. Danny Eaton & Fenna Day – All Smoke And Mirrors (Costa Dub)
02. We Are Loud ft. Katie Dicicco – On The Run (Ferry Corsten Remix)
03. Markus Schulz – Circles Around Me (Extended Escape Mix)
04. Franky Wah ft. AETHO – Should Have Seen It Coming
05. Kyau & Albert – Spuren (Club Mix)
06. Energy 52 – Cafe Del Mar (Paul Van Dyk's XOXO Remix)
07. Ferry Corsten & Leon Bolier ft. NBLM – Trust You
08. Estiva & RBBTS – Enemies
09. Orjan Nilsen – Between The Rays (Tom Staar Remix)
10. Maor Levi & Yahel – Creator
11. Tom Staar – Not Over Yet
12. Airbase – Escape (Sunny Lax Remix)
13. Maor Levi – Save The Last Trance
14. Titus1, Euphoric 72 & Kintsuku – Who You Are
15. Eli & Fur – Wild Skies (Marsh Remix)
16. E-dancer & Kevin Saunderson – Heavenly (Layton Giordani Remix)
17. Burak Harsitlioglu – Through The Night
18. Farius – Little Pieces
19. Arthesia vs. DalNulla – Aria
20. Super8 & Tab – Irufushi (Mars Remix)
21. Reflekt ft. Delline Bass – Need To Feel Loved (Cristoph Remix)
22. Andrew Bayer ft. Asbjoern – Super Human
23. Parker & Hanson – Gravity (Jason Ross Remix)
24. Kolonie – Labyrinth
25. Tom Staar, Jem Cooke & AVIRA – Gravity
DJ Druid on Facebook: https://www.facebook.com/thedjdruid
DJ Druid on SoundCloud: https://www.soundcloud.com/djdruid
Search Results placeholder